On March 30, 2012,  Fan Pages will be automatically converted to the new Timeline layout…. whether you're ready or not.  We've converted a couple of pages already so if you need assistance be sure and get yourself added to our work list soon!
You can use the Preview link at the top of your Fan Page area to view your page in the Timeline layout.  Only Admins of your page will see this – everyone else will see the previous existing Fan Page until you Publish the page.  This gives you the opportunity to spruce things up a bit.
What You'll Need:
New Cover Image
This is the large image at the top of the page and measures 851×315 pixels in size.
THERE ARE RESTRICTIONS…. Your Cover Image MAY NOT include the following….
i.  Price or purchase information, such as "40 percent off" or "Download it at our website."
ii. Contact information, such as web address, email, mailing address or other information intended for your Page's About section.
iii. References to user interface elements, such as Like or Share, or any other Facebook site features.
iv. Calls to action, such as "Get it now" or "Tell your friends."
New Profile Image
Must be square – such as 180×180 pixels in size.  Recommended images include your own picture or your company/business logo.
Page/Tab Images
Pages/Tabs which used to be down the left side of the page (under your profile image) will now be under the Cover Image.  You will have the ability to re-order the pages and add a image (measureing 111×74 pixels in size) specific for each page.There are exceptions such as the Photos tab (which will always show the last uploaded image and will always be in the first position) and the Likes count tab (which will always show the number of LIKES your page has).   Most other Pages/Tabs can be assigned an image to be shown in the block on your Wall page.
Review this video for more info… Learn About Facebook Pages
What will be gone is the ability to set a "Default Landing Tab"  where non-fans would land by default. Now all visitors will land on the wall every time.
"Fan Gating"
It is still not known for sure if the "Fan Gating" process (the process where a page's content changes after the LIKE button has been clicked) will still be available or not.  However we do have a solution that will still give your pagethe "Fan Gating" functionality.  This requires a slight change to your custom page file.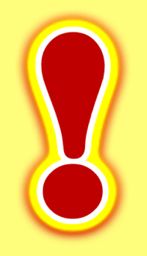 UPDATE:

  We're expecting "Fan Gating" to continue working properly on Timeline.  Be advised that since your Fan Page is on Facebook's environment,  the ultimate functionality and rules thereof are completely reliant on Facebook, what they allow, and their Terms of Service.

Need Help with Your Page?
Drop us an email and let us know how we can help you.  Whether it's updating your Page to Timeline, creating Cover and profile images, or building a new custom page (with Fan Gating!) for your Fan Page area, we're here to help!